By Bob Schulman
Mazatlan is on a roll. A double-digit roll, actually.
That's amazing, because just a few years ago, this veteran Mexican vacationland was in a slump.
Too many beds, for instance, were going guest-less in the tropical palaces lining the city's Pacific beaches. Bars and restaurants were feeling the pinch, too, as fewer and fewer jets were delivering passengers to Mazatlan's international airport. Even worse, the only people on the city's cruise docks were dockworkers, there being no cruise ships – that's right, none – docking there.
So what happened to turn Mazatlan's tourism business around? Like close to a 20 percent upturn in airport passenger arrivals. And a jump in hotel occupancy rates of better than 17 percent. What's more, a whopping 110 cruise stops are on the books for the winter of 2015/2016, each expected to put an average of 3,400 shore-going passengers in Mazatlan's shops, bars and restaurants for a day.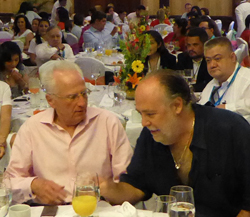 "We didn't just sit around hoping business would get better," said the state's Secretary of Tourism Frank Cordova. "We made a lot of changes to upgrade security and to dramatically improve the visitor experience."
Officials have pumped more than US$50 million into tourism-related projects around Mazatlan over the past few years. You'll see the results just as soon as you step off the plane at the city's spruced up international airport – they spent US$8 million there alone — or off the gangplanks on its renovated cruise docks.
Later, as you check out the 180 blocks of the town's Historic District, you'll see more of the investment at work as you mosey around hundreds of facelifted mansions, art galleries, sidewalk cafes, museums, jazz clubs, boutique hotels and even a restored neo-classical opera house.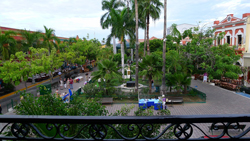 Chances are you'll wind up at the historic area's crown jewel, the painstakingly restored Plaza Machado. Lined by trees and iron benches and on three sides by outdoor restaurants, the block-long plaza is the cultural center of the town, enjoyed by Mazatlecos and tourists alike – as it's been for close to 200 years.
Hotel developers have been busy, too. Overnight visitors can now bunk down in some 13,000 rooms around town, just a shade less than the inventory of Mexico's super-resort at Los Cabos and nearly twice the count of the Riviera Nayarit in the next state down the coast. What's more, there's talk of six new hotel-resorts on Mazatlan's drawing boards, expected to be announced shortly.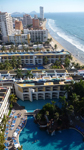 Cordova noted it's now a lot easier to get to Mazatlan, whether on newly opened highways from other parts of the country or on increasing numbers of jetliners landing at the airport. And in yet another project, a new road from the airport will shortly make it much faster to get to the main hotel zone.
Among other jaw-droppers awaiting future tourists will be a US$9 million "Sports City" planned to feature a professional football stadium with bleachers for 8,000 fans, an Olympic-size swimming pool and a skating rink. Rounding out the sports attractions will be three volleyball courts, a racquetball court and four multipurpose courts.