By Bob Schulman
I am not a sailor
I am a captain
…I am not a sailor
But for you I will be.
From "La Bamba," Veracruz, Mexico
As usual, the sidewalk cafes around Veracruz's zocalo (town square) are packed tonight. Ocean breezes drift in, blending the chit-chat of friends and families with the romantic rhythms of marimba bands around the square.
Almond trees tower over a bandstand where jorocho players pluck out the region's original version of "La Bamba" – much peppier than Ritchie Valens' Hollywood version – on their gut-string harps and ukulele-size guitars. On the tallest tree, someone has tied a pink balloon with the words Te Amo (I love you) on it.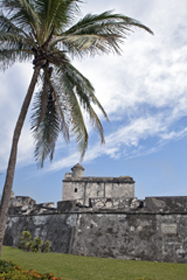 Impromptu dance contests pop up here and there, and everyone's welcome to join in, from tots to teens to the grandfolks – even the dozen or so tourists lucky enough to have found this old world city on the Gulf of Mexico.
This is as good as it gets south of the border, far from the glitz and glamor of the country's super-resorts at Cancun, Los Cabos and the like. And as far back as it gets in the five centuries since Hernan Cortes picked this spot to launch his invasion of the country.
So around here, if it's a Spanish relic, it's the oldest of its kind. Like the oldest Spanish church in Mexico, the oldest Spanish fort, and so on.
Later on, Veracruz – meaning "rich city of the true cross" – became the invaders' chief (and richest) Atlantic port. For three centuries, it stored loads of gold and silver ripped from mines across Mexico along with precious shipments of cacao, vanilla and chili peppers, all destined for twice-yearly shipments to Spain aboard treasure fleets.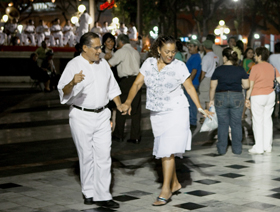 Fast-forward to today, and the fort that guarded the port against pirate attacks (the Fortress of San Juan de Ulua) is one of Veracruz' top tourist attractions. Ditto for the cannon-studded Gate of Santiago (the remains of what was once a wall circling the city). Another must-see site is the Church of Santo Christo del Buen Viaje (where Spanish sailors manning the treasure galleons prayed for safe passage).
Dotting the city's cobbled lanes are block-long government offices, libraries, museums and elegant mansions, all hundreds of years old but painstakingly restored to their colonial elegance.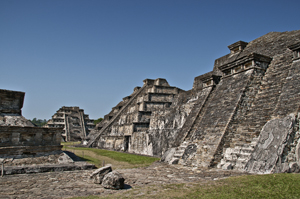 Allow plenty of time for shopping. Wander around Veracruz' cobbled streets and you'll find everything from hand-loomed rugs to antiques to Cuban cigars. Fine jewelry, paintings and exquisite stoneware also abound – not cheap, but at much lower prices than you'd pay at import shops back in the States.
A tip: It's the custom (even an art) to dicker over the posted price. Make an offer of 35 percent or less than the asking price and see where that takes you.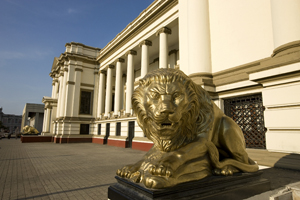 Staying there: Veracruz has some 30 tourist-class hotels. Among popular properties are the Camino Real, the Emporio, the Fiesta Americana and the venerable Mocambo.
Getting there: Nonstop flights to Veracruz are scheduled from a number of connecting hubs including Houston, Dallas/Ft. Worth and Mexico City.
More info: Visit Veracruz's state tourism office at www.veracruz.mx and the Mexico Tourism Board at www.visitmexico.com.