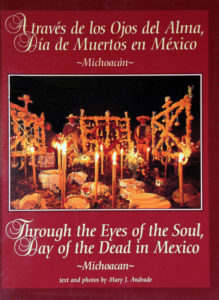 Written in English and Spanish, this first book of the series introduces readers to the rich cultural traditions of Day of the Dead in Michoacan, Mexico. Mary J. Andrade's journalistic approach tempered with sensitivity and respect has produced an award winning book, which is both enlightening and inspiring.
"The Pre-Hispanic calendar had two occasions that marked the arrival of the dead from Mictlan; each was celebrated with a feast and with evocation. There was no place for sorrow or weeping, for this would be discourteous to the dead relatives visiting so gladly," says Eduardo Merlo Juarez, archaeologist.
The book includes several poems by Spanish poet Julie Sopetran.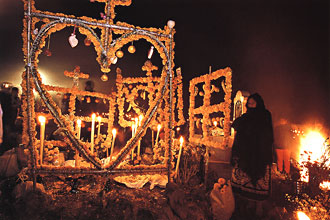 ISBN 0-9665876-0- X
Copyright 1996
Paperback, 82 pages
Price $32.99 Includes tax and shipping.
OUT OF PRINT