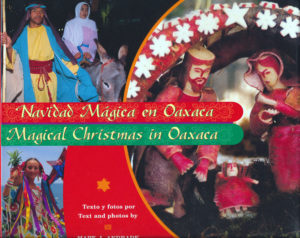 Oaxaca is plenteous in its traditions; colorful festivals, music, and religious events can be seen in this tranquil, provincial city during the month of December.

Magical Christmas in Oaxaca includes the festivals in honor of the Virgin of Solitude, the Night of the Radishes, the Posadas, and the Christmas Eve Calendas as well as the traditional dances of the Guelaguetza.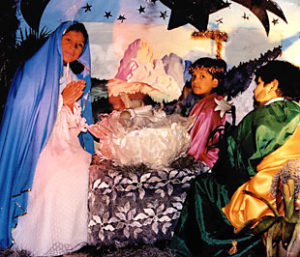 "The insightful eye of Mary Andrade discovers the hidden treasures and shines a light on them for the enjoyment of everyone. In this way, she teaches us how to better know ourselves," says Martin Ruiz Camino, former Secretary of Tourism of the State of Oaxaca.
The book includes several poems by Spanish poet Julie Sopetran.
ISBN 0-9665876-7-7
Copyright 2003
Hardcover, 144 pages
Price $29.95
Includes tax and shipping.
OUT OF PRINT