Photos and story by Bob Schulman
It's about time – Planning a trip to Mexico? When you're checking out the flight schedules, keep in mind that the saying, "spring forward, fall back" applies to times south of the border, too.

Just like in the U.S., Daylight Saving Time (DST) ends in Mexico on the first Sunday in November. So, at 2 a.m. on Sunday, Nov. 1, you'll turn your watch back to 1 a.m. There's only two differences: First, the Mexican state of Sonora just south of Arizona doesn't observe DST, and Mexico has three time zones versus four in the U.S.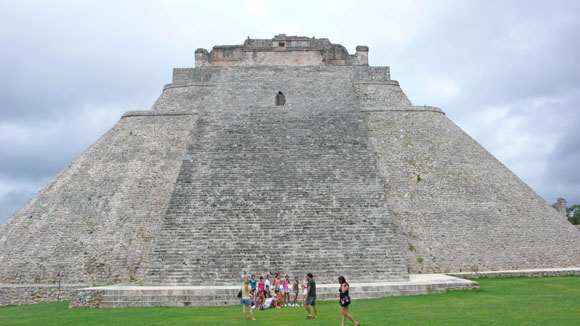 Baja California (the upper half of the Baja Peninsula below San Diego) is the only Mexican state on Pacific time. The bottom half of the Peninsula (Baja California Sur) is on mountain time, as are the western states of Sinaloa, Nayarit and Chihuahua. All the rest are on central time. Visitors to the new resorts sprouting up on the Pacific beaches of the Riviera Nayarit are reminded that their nearest airport (sometimes just a few minutes away) at Puerto Vallarta is in the adjacent state of Jalisco – which is on central time (versus mountain time on the riviera).
Down to business – Perhaps you're going to a business meeting or a convention down south. If so, you'll find newly opened convention centers in Mazatlan, Puerto Vallarta and Zacatecas and recently expanded centers in Colima, Guadalajara, Monterrey and Tampico. Also, new centers are planned to open over the next year or two in Aquascalientes, Ciudad del Carmen, Queretaro and Torreon.
New in Mexico City – Visitors who need to be hospitalized or who run into emergencies in Mexico City are now eligible for the free benefits of a recently debuted Medical Assistance Program (MAP). Accessed through a 24/7 multilingual call center, free MAP services – said to be the first of their kind in the world – range from ambulance rides to hospital stays and even coverage of your hotel bills while you're recovering from illnesses or surgery. Another part of the program offers free legal services for visitors who've been robbed or lose their passports or other important documents.
More information on MAP: www.mexicocity.gob.mx.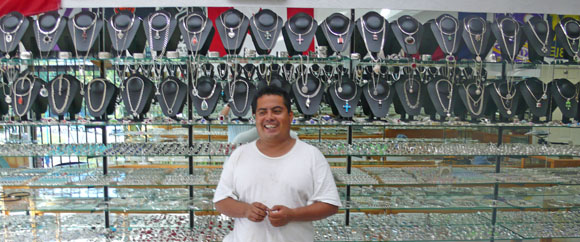 Good deals – Between deeply discounted airfares and all kinds of money-saving promotions at hotels, vacationers heading to Mexico this winter will likely enjoy some of the best travel bargains in years. Says Mexican analyst Jaime Capuli, "On top of a global economic meltdown, Mexico's tourism industry has been hit by everything from the H1N1 swine flu to battles between druglords and even a couple of earthquakes… and now corporate executives are scrambling to fill all those empty airline seats and hotel beds. For tourists, this winter will truly be a buyers' market."
For example, Grupo Posadas Hotels, including brands such as Fiesta Americana, Fiesta Americana Grand and Aqua Cancun, reportedly have slashed their nightly rates by as much as 35 percent through Dec. 23. Also, guests at participating Grupo Posadas properties will pay 25 percent less for food and beverages and in the hotel spas.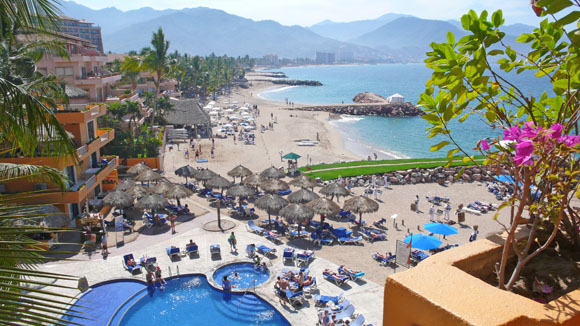 Officials are said to be crossing their fingers that conditions will be substantially improved in 2010 by the time two top milestones in Mexican history roll around. First will be the bicentennial celebration of the event that launched Mexico's war of independence from Spain, to be followed by the 100th anniversary of the onset of the Mexican revolution, both to be marked next fall.
More information: Visit the Mexico Tourism Board at www.visitmexico.com.≤≥