Hollywood Celebrities, Producers and Film Connoisseurs Travel to Cabo to Celebrate the Art of Film From November 13 to 16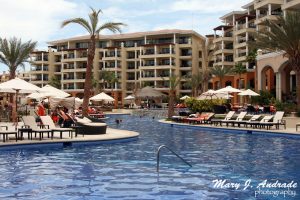 Los Cabos, Mexico (October 22, 2013) – The Los Cabos Tourism Board announced today that from November 13 – 16, the destination will be hosting the 2nd Annual Baja International Film Festival, bringing celebrated artists and A-list personalities from around the world to the tip of the Baja Peninsula for the second consecutive year to celebrate the art of film.
The Baja International Film Festival offers audiences an opportunity to experience bold, reflective and inspiring international films from acclaimed producers. The festival also provides the unique opportunity for attendees to interact with decision makers from the film industry and actors in discussion pannels and workshops, providing useful tools for filmmakers and film enthusiasts.
The 2012 edition of the Baja International Film Festival was attended by renowned actors and filmmakers such as Edward Norton, Melissa Leo, Diego Luna, Gael Garcia Bernal, Josh Lucas, Virginia Madsen and Matt Dilon among many others. Many more Hollywood A-listers are expected to attend this year's festival and galas.
"We are very excited to host for the second consecutive year the Baja International Film Festival in Los Cabos," said Eduardo Segura, Managing Director of the Los Cabos Tourism Board. "We look forward to welcoming independent filmmakers and visionaries to our destination and inspire them to create new projects from their experiences here in Cabo."
Under the slogan "Meet you Neighbors, this year's festival invites filmmakers from United States, Canada and Mexico to submit entries and compete for a chance to win $170,000 in awards. Additionally, the Baja International Film Festival announced the creation of the Gabriel Figueroa Film Fund to support projects in their early stages of development. The Baja International Film Festival will also feature the premiere of the Argentinian movie "Metegol" from Oscar-winning director Juan José Campanella.
For more information on the Baja International Film Festival please visit: http://bajafilmfest.com.mx/en/
Los Cabos, located at the tip of the 1,000-mile long Baja Peninsula, is home to award-winning hotels, resorts, championship golf courses, rejuvenating spas, world-class sport fishing, and was the host city for the G20 Summit of global leaders in 2012. With a unique landscape of dramatic desert and white sand beaches, Los Cabos is an exotic escape within easy reach of most U.S. and Canadian cities. For more information, images and videos from Los Cabos, please visit www.visitloscabos.travel, follow us on Twitter @LOSCABOSTOURISM and visit us on Facebook, YouTube, Pinterest and Instagram.