Story and photos by Bob Schulman
"Know, that on the right hand of the Indies there is an island called California…
and it is peopled by black women, without any man among them, for they live in the manner of Amazons."
So wrote Spanish author Garci Rodriguez de Montalvo of a fictional paradise ruled by a black super-woman he called Queen Calafia in his 1510 novel, Adventures of Esplandian. Among the book's fans was the Spanish conquistador Hernan Cortes, who after invading the Mexican mainland in the 1520s sailed west to what he'd heard was an island loaded with gold.
Like Christopher Columbus, Cortes thought the lands of the "New World" were part of the eastern side of the Indies, and that the island could have been de Montalvo's California.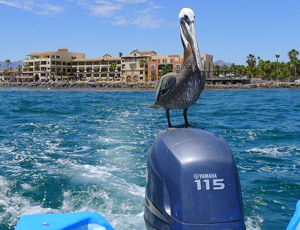 Cortes landed in what was to become the Spanish region of Las Californias in 1535, but after striking out in his search for gold soon went back to the mainland.
Another expedition in 1539 found the "island" was actually an 800-mile-long peninsula (today's Baja California) edging the Pacific on one side and what Cortes named the Sea of Cortes on the side facing the mainland.
After a long string of failed attempts to colonize Las Californias, a veteran Jesuit missionary was able to talk the local folks into letting him set up a mission there in 1697. He named it Loreto, after his patron saint Our Lady of Loreto.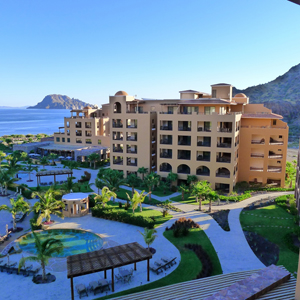 Fast-forward to today, and Loreto (www.loreto.com) is one of Mexico's 65 or so pueblos magicos (magic cities), so-designated in recognition of their heritage, culture and colonial ambiance. What's more, the city edges the spectacular Loreto Bay National Marine Park, which runs along 50 miles of shoreline and zig-zags out as far as 25 miles into the Sea of Cortes.
Easily seen from the shores of the park are five large, volcanically formed islands on which sea lions go about sunning themselves while sea gulls, pelicans, terns and blue-footed booby birds dart around above. Below, sea turtles glide through the cobalt-blue waters as do dolphins and big gamefish along with hundreds of other species of marine life.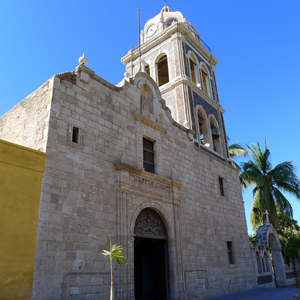 Enjoying all this are some 35,000 annual tourists plus a hefty number of expats (as many as 7,000, mainly from the U.S. and Canada) living in the area along with 13,000 or so choyeros (natives of the Loreto region).
Most of the populated area is along a 25-mile coastal strip starting at the town of Loreto and running south to a Danzante Bay. Along the way is the popular harbor of Puerto Escondido and the residential and resort community of Nopolo.
Vacationers today can either stay in their own campers or boats or in a number of small hotels and boutique inns dotting the region, mostly in Loreto and Nopolo. Only four local hotels have more than 100 rooms, two of which are owned by Mexico's Villa Group Resorts chain: the 118-room Hotel Santa Fe in the town of Loreto, and the 181-room Villa del Palmar Loreto (www.villadelpalmarloreto.com), opened two years ago on Danzante Bay.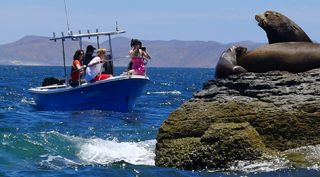 Nestled between a secluded beach and the Sierra de la Giganta mountain range, the Villa del Palmar Loreto features five swimming pools, two tennis courts, three restaurants, a big outdoor Jacuzzi and a spa and fitness center.
Flying there: Alaska Airlines and Aeromexico offer two-hour nonstop hops from Los Angeles to Loreto International Airport on various days of the week.≤≥